Punting can be a lonely job in the National Football League. There are even times when you are the only one at your position on the entire roster, going all the way back to training camp. For Steve Weatherford, that is a luxury and not an inconvenience.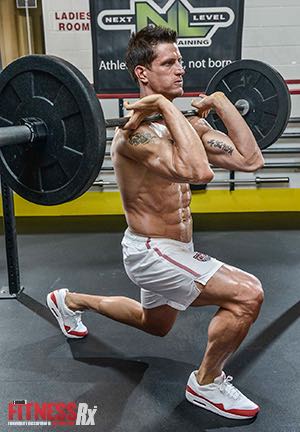 "Punters and kickers (usually) get competition in camp," the New York Giants punter says. "Or sometimes they will have rookies or other guys there to lessen the workload. But the last two years, they didn't want to waste a roster spot and that's a great fot for me."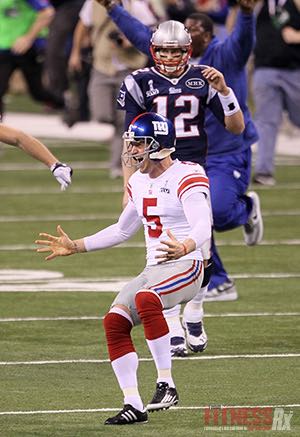 It is because Weatherford welcomes the work and always arrives at camp prepared physically and mentally for what is ahead, even the preseason schedule, something that the majority of veteran players dread.
"I think that it's a great fit for me," he explains. "The more reps that you get, the more comfortable you can get. Even in the fourth (and final) preseason game; the vets don't play but it's a way to get ready for the regular season with more live reps."
Just because there is no other punter breathing down his neck for the job doesn't allow Weatherford to let up for a minute. "I never get complacent," he says. "My greatest competition is against myself."
So what exactly does Weatherford, who is currently in his eighth season in the NFL, do to keep his lower body – mainly his legs – in such great condition to withstand the rigors of months of kicking?
Monday is leg day and he gets this difficult day of training done after punting on Sunday.
Here is his full routine
1 – Front Squats: 135 pounds/4 reps, 185 pounds/4 reps, 225 pounds/4 reps, 265 pounds/6 reps, 305 pounds/4 reps
2 – Dumbbell Walking Lunges: 70 pounds/6 reps each leg (12 total), 80 pounds/5 reps (10), 90 pounds/4 reps (8)
3 – Power Cleans: 225 pounds/5 reps, 245 pounds/4 reps, 265 pounds/3 reps
4 – Leg Extensions: 185 pounds/8 reps, 205 pounds/8 reps
5 – Leg Curls: 160 pounds/8 reps, 180 pounds/8 reps
6 – Calf Raises: 405 pounds/5 reps (3 sets, toes pointed out, in and straight)
Cardio: 6-to-8 100-yard striders at 75% intensity
Recovery: Ice Tub (38-to-42 degrees up to the bely button for 10-to-12 minutes), deep tissue massage or acupuncture in the evening.
Be sure to visit Steve Weatherford's website, www.Weatherford5.com and follow him on Twitter – @Weatherford5
Steve Weatherford was named the official spokesperson for REBOOT, an all natural antioxidant blend which promotes the body's natural defense against cell and DNA damage associated with aging and the natural recovery from free radical excess.
He also announced an endorsement agreement with Denon® Electronics, a premier manufacturer of high-quality home and personal audio products, and creator of the "exercise freak" headset for strenuous workout routines.
Photos: Per Bernal, Courtesy of Steve Weatherford (game photo)
TO READ THE FULL FEATURE, SEE OUR NOVEMBER 2013 ISSUE – SUBSCRIBE TODAY!